Students
At this moment about thirty maritime academies and technical universities use our diesel-engine books for their daily program, about 3.000 students!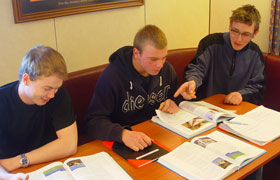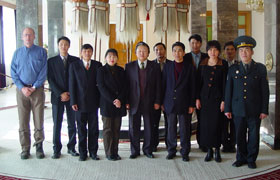 Also nine Dutch maritime academies and several training institutes of engine manufacturers.
Aarhus Maskinmesterskole Aarhus, Denmark
California Maritime Academy, Vallejo, USA
Chalmers Maritime Academy Goteborg, Sweden
Faroese Maritime Engineer College Faroer Islands, Denmark
IMM Bergen, Norway
International Maritime College Oman Sohar, Sultanate of Oman
Kalmar Maritime Academy Kalmar, Sweden
Kazakhstan Maritime Academy Almaty, Kazakhstan
Københavns Maskinmesterskole Lyngby, Denmark
Latvian Maritime Academy Riga, Latvia
Maine Maritime Academy Castine, U.S.A.
Maritime Academy Genoa Genoa, Italy
Maritime Institute Antwerp Antwerp, Belgium
Maritime Institute Michiel de Ruyter Flushing, the Netherlands
Maskinmesterskole Fredericia Fredericia, Denmark
Massachusetts Maritime Academy Buzzards Bay, U.S.A.
Norwegian Training Institute Manilla,Philippines
Oman Maritime Academy, Oman
State of New York Maritime Academy, Suny, New York, USA
The United States Merchant Marine Academy, New York, USA
United States Coastguard, Portland, USA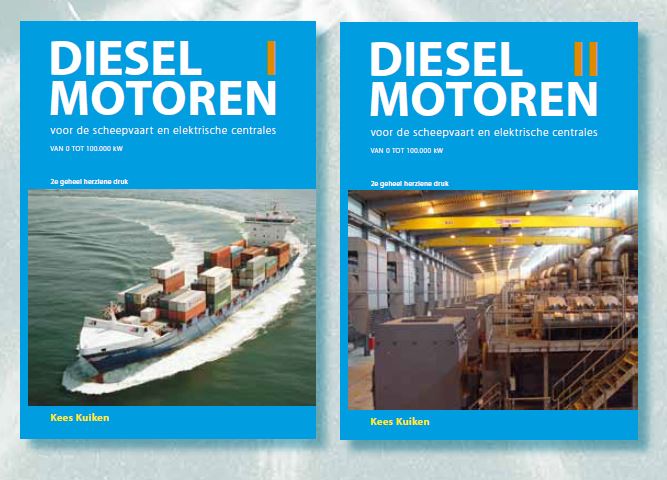 E-book Dieselengines (dutch edition) now available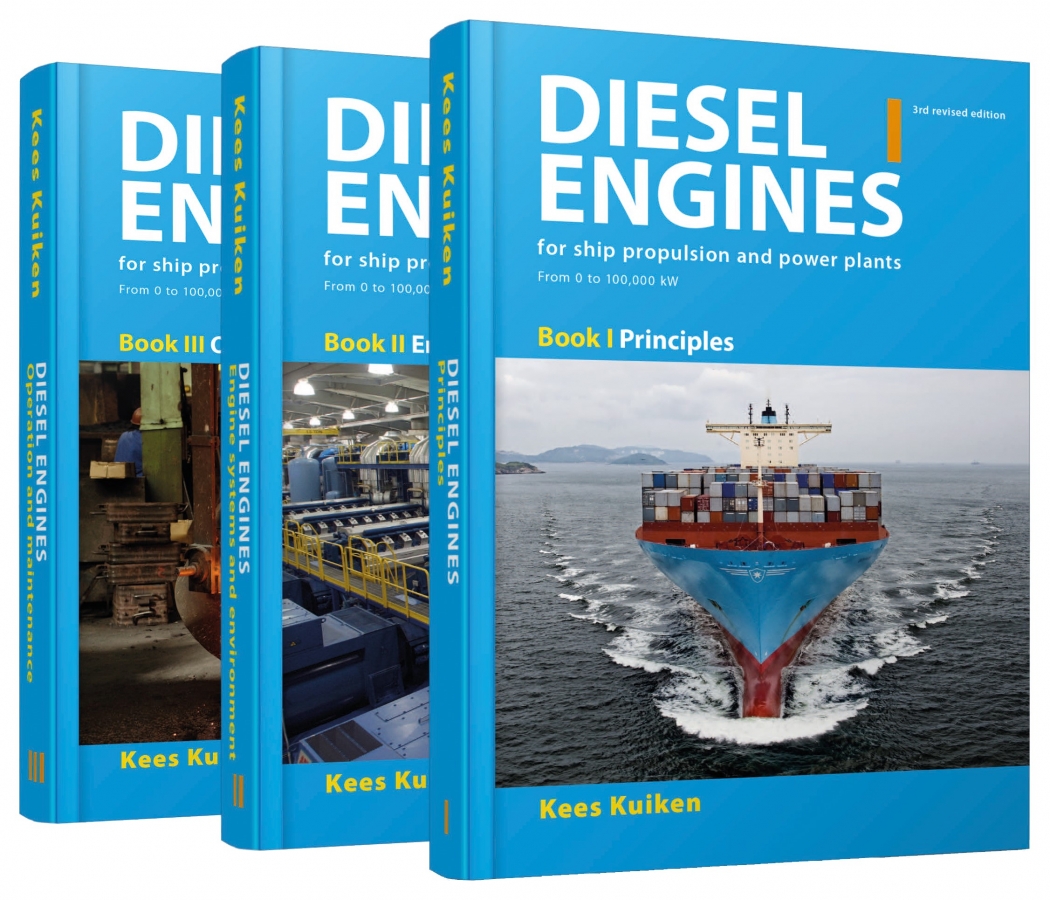 The new third edition of the diesel engine book is available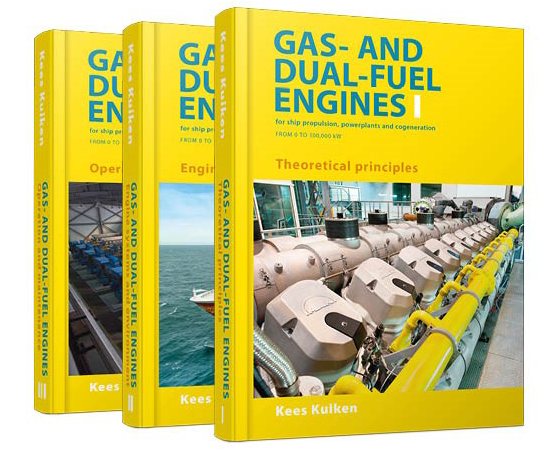 "Gas- and dual-fuel engines for ship propulsion, powerplants and cogeneration" Is available
Thank you very much for the sample copies of your second edition which I received on Monday

Sanjeev Sarwal
Marine Engineering , Chief Instructor
I have already purchased from you a copy of Diesel Engines in english some time ago and I would like to compliment you on writing a truly great and very informative book.

Frank Buckley
The book will be used from the 1st semester and by approximately 100 students.

Lars Fors
Engineering Department University of Kalmar , Lecturer