Guestbook
Sanjeev Sarwal
26 May 2014
Thank you very much for the sample copies of your second edition which I received on Monday
Your books are excellent – contents, presentation, photographs quality and printing all are great. I can't think of any negatives
Frank Buckley
19 December 2013
I have already purchased from you a copy of Diesel Engines in english some time ago and I would like to compliment you on writing a truly great and very informative book. I have also a copy of a book, which was considered to be the Diesel Engine Bible, "Marine Diesel Engines" by CC Pounder, dating from 1977. Mr. Pounder was I believe Chief Engineer at Harland & Wolff in Belfast when they built diesel engines under licence from MAN and B&W. Your book far surpasses Mr. Pounders book as the Diesel Engine Bible. This edition is for my son Bryan, so if you could address it to him I would most appreciate it.
Hans-Erik Emanuelsson
10 December 2013
As a Consultant in Marine Engineering it's important to have updated literature.
William Eident
10 December 2013
It is one of the best text books I have come across in 30 years as a Marine Engineering professor. I am very excited to have a text to accompany my two semester courses that is so up to-date and beautifully done.
Lars Fors
30 August 2013
I just will inform you that the teaching staff at Kalmar Maritime Academy decided use the new Diesel Engine Book as student handbook and reference book for the marine engineer courses. The book will be used from the 1st semester and by approximately 100 students.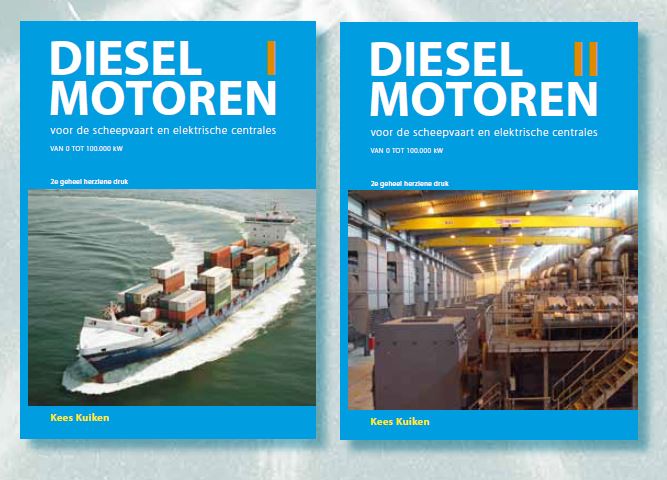 E-book Dieselengines (dutch edition) now available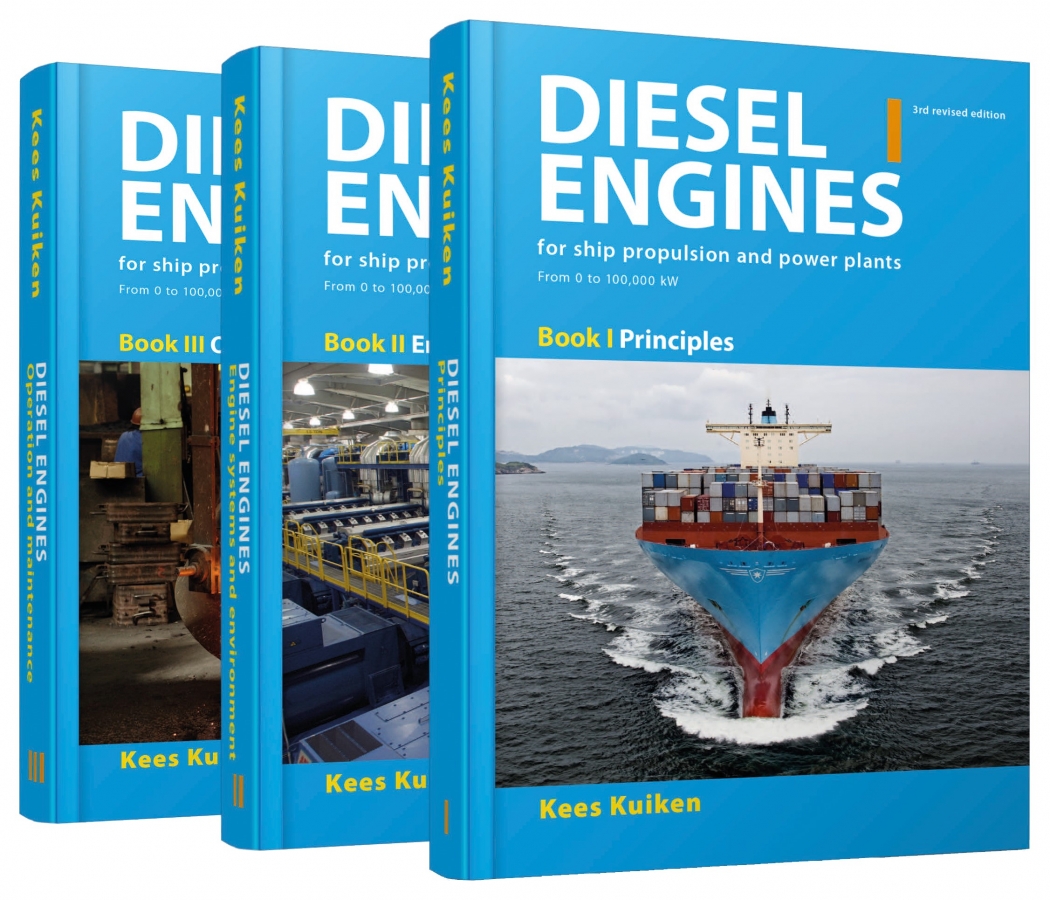 The new third edition of the diesel engine book is available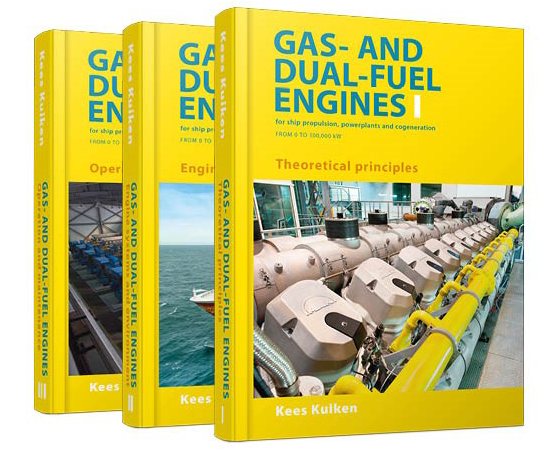 "Gas- and dual-fuel engines for ship propulsion, powerplants and cogeneration" Is available
Thank you very much for the sample copies of your second edition which I received on Monday

Sanjeev Sarwal
Marine Engineering , Chief Instructor
I have already purchased from you a copy of Diesel Engines in english some time ago and I would like to compliment you on writing a truly great and very informative book.

Frank Buckley
The book will be used from the 1st semester and by approximately 100 students.

Lars Fors
Engineering Department University of Kalmar , Lecturer