The new third edition of the diesel engine book is available
It consists of three parts with a total number of pages of 1566.
It is a reference work for anyone who in any way has to deal with diesel engines for shipping and on shore.
In order to obtain sufficient "State of the Art" information material more than 200 companies in Europe were visited, thousands of photos were taken and many installations on shore and on ships were viewed.
From 1 Januari 2018, the book can be ordered via the website or directly by e-mail.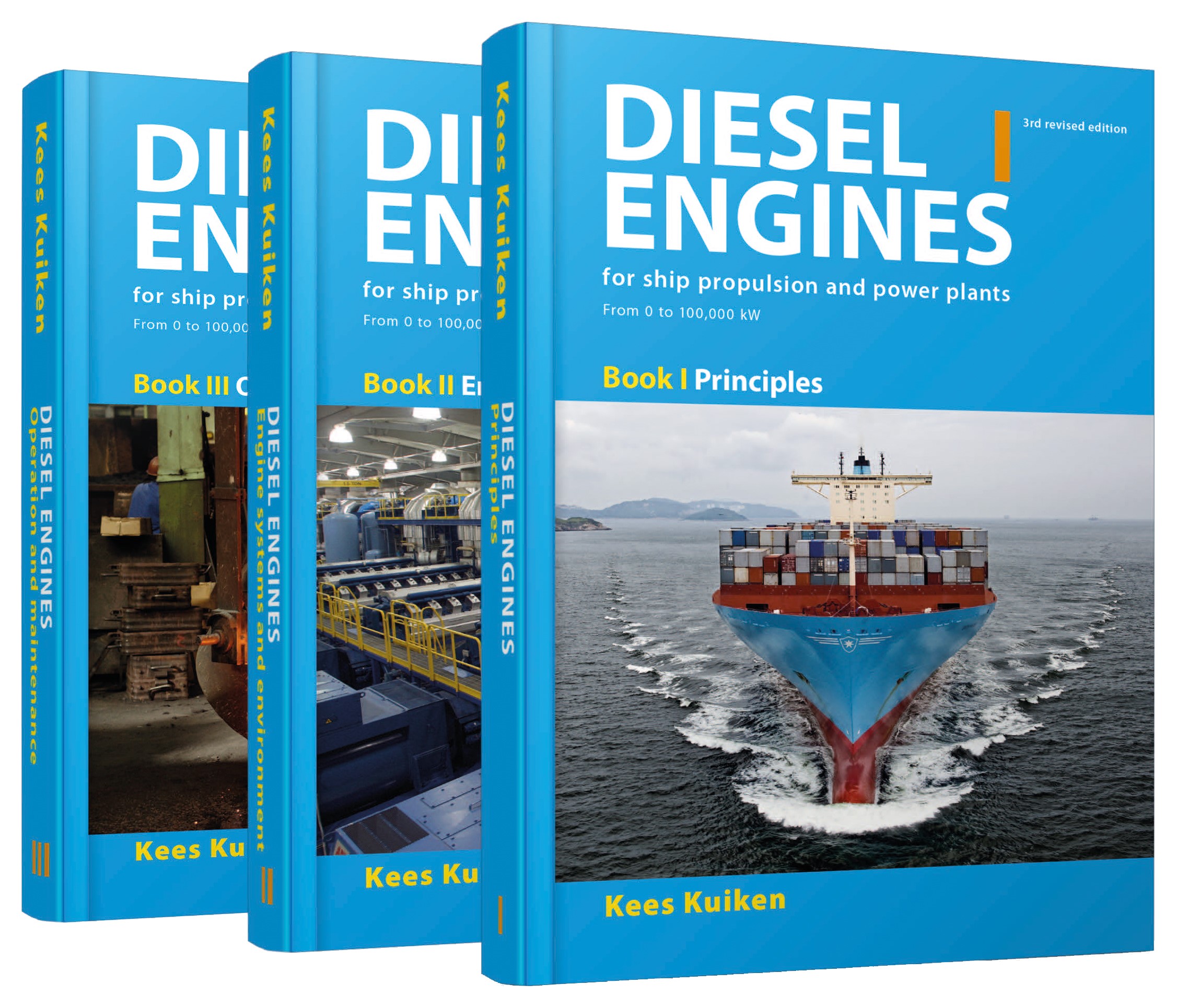 <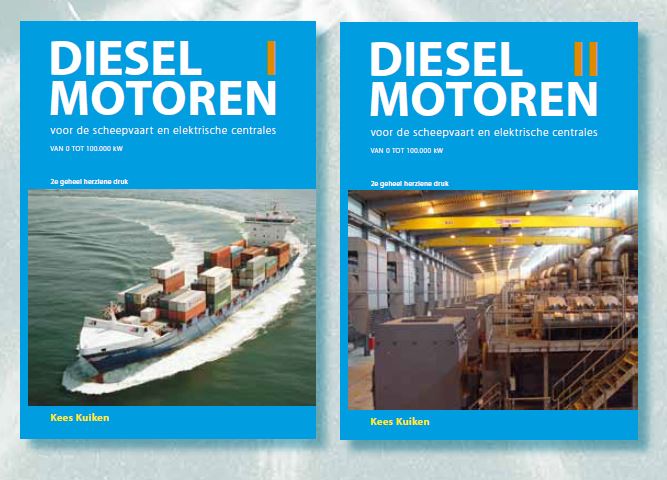 E-book Dieselengines (dutch edition) now available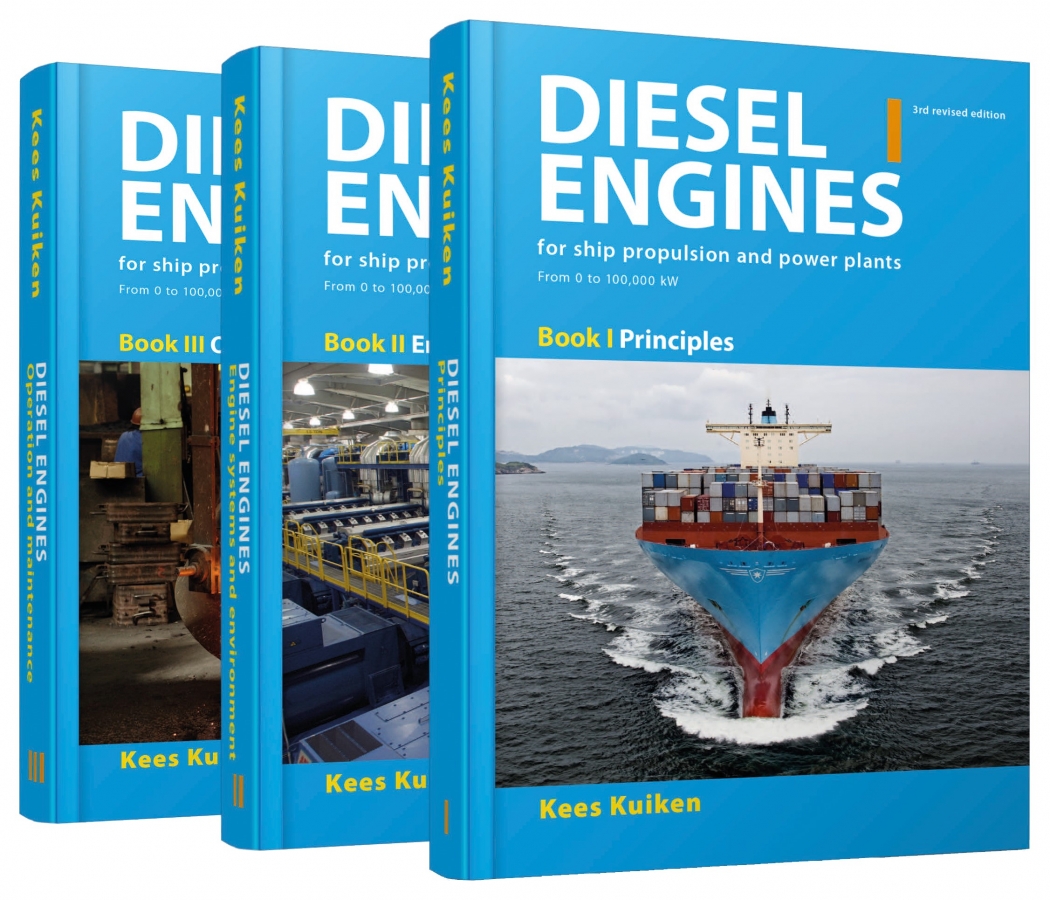 The new third edition of the diesel engine book is available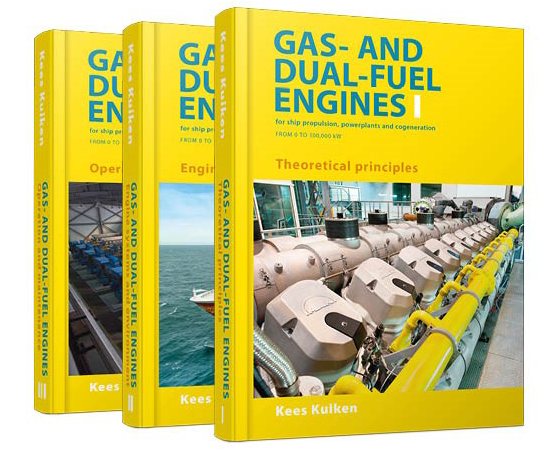 "Gas- and dual-fuel engines for ship propulsion, powerplants and cogeneration" Is available
Thank you very much for the sample copies of your second edition which I received on Monday

Sanjeev Sarwal
Marine Engineering , Chief Instructor
I have already purchased from you a copy of Diesel Engines in english some time ago and I would like to compliment you on writing a truly great and very informative book.

Frank Buckley
The book will be used from the 1st semester and by approximately 100 students.

Lars Fors
Engineering Department University of Kalmar , Lecturer